Upholstery Repair & Spot Cleaning
A & Jad's Professional Cleaning Specialists have been in business for 26 years. We can provide estimates, and inspect your upholstery and consult with you about the safest way to proceed. Increase the life of your upholstery today with a combination of our many services:
Repair Stitching
New Foam
Zipper Repair
Scotch Guard
Fabric Replacement
Pet Odor Control
Inner Spring Work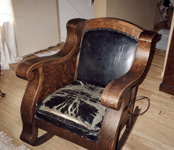 Before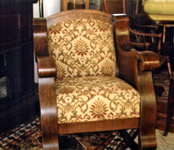 After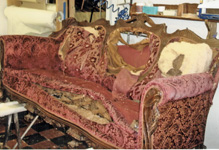 Before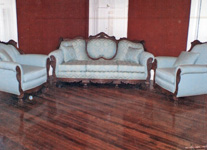 After
---
Reupholstery
We also offer complete reupholstery. No job is too big or small. Call us to schedule a visit to our showroom today. Choose from many fabrics at a discount price in colors, styles, patterns and textures for your home or business's upholstery today. All work is done at our Show Room location (complete workshop).
---
Upholstery
Custom Upholstery
Repacking Foam and Cushions
Fabric In Stock
Leather and Vinyl Repair
Foam
Custom Pillow Making
Sofa
Loveseat
Chair
Leather Covering
Spring and Frame Repairs
And much more!
Fabric Books (Irving Allen, Robert Allen, Barrow Ind., Garrett Leather, National Fabrics, Greenhouse Fabrics)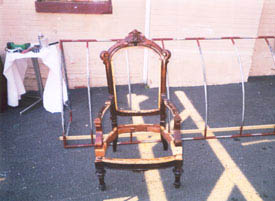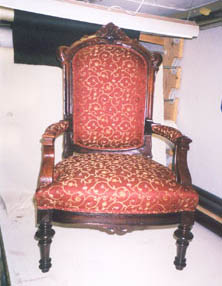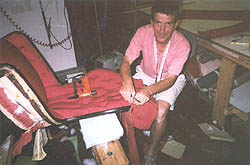 Chair Caning
Rush Weaving
Splint Weave
Sheet Caning
Wicker Repair
Rattan Repair
Recaning